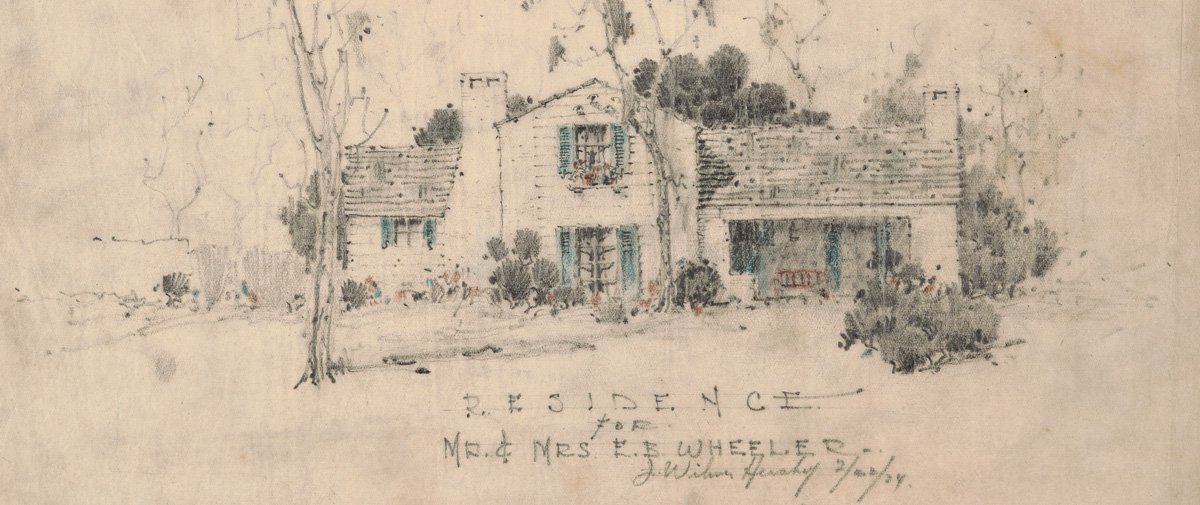 03

Solo Practice

A confident young J. Wilmer Hershey established his own practice in Lancaster, Pennsylvania, in 1919. After he relocated to Pasadena, California and took a position with master architect Wallace Neff, he continued to design small projects on his own. After his work in Santa Barbara, with his star on the rise, new patrons were drawn to his practice.
1925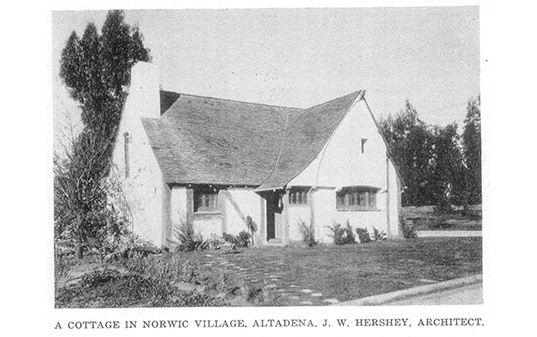 1925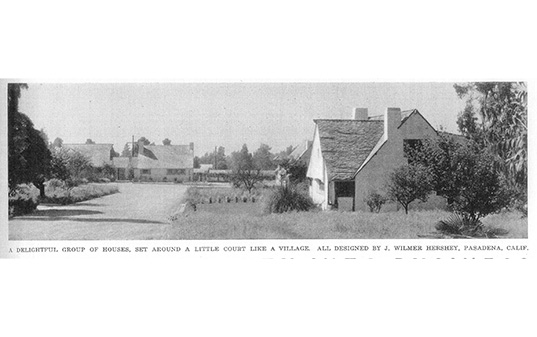 1925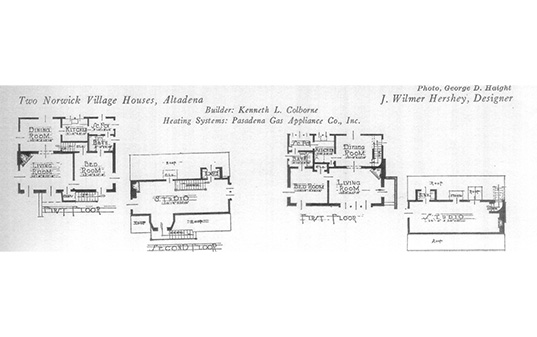 1925
Norwic Village

Altadena
A small group of speculative houses for Frank Meline Co. in the style of a French Normandy village. Published in Architectural Digest and California Southland.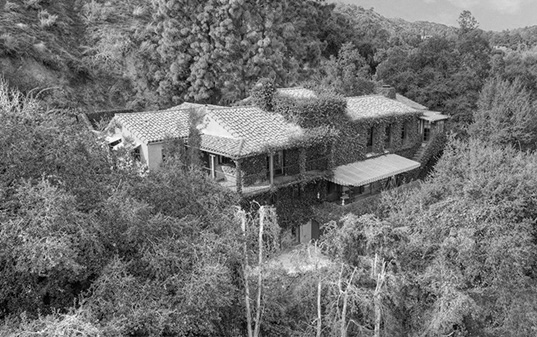 1925-6
Dr. and Mrs. J. W. Patterson

Residence
This two-story, 14-room Spanish Colonia Revival house was one of Hershey largest and most beautiful commissions, and a relatively rare example of his design for a hillside parcel.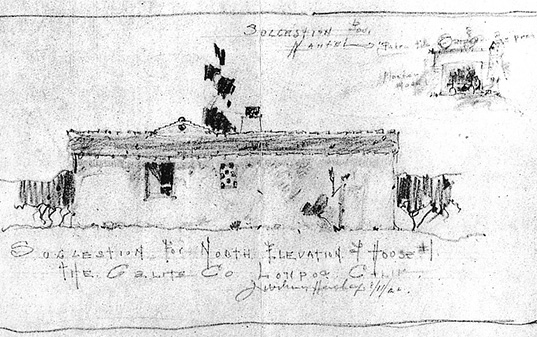 1925-6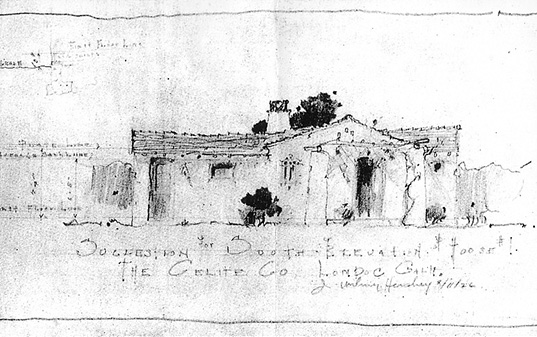 1925-6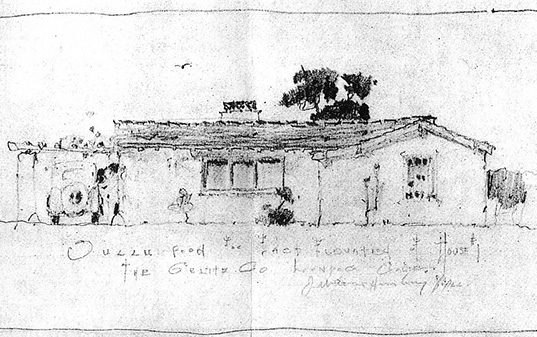 1925-6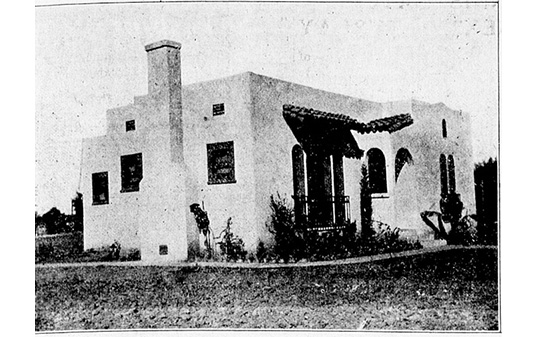 1925-6
Celite Village

Lompoc
Built to house Celite Corporation executives, these Spanish Colonial Revival homes are modestly scaled and share typical Hershey details such as tapered fireplaces and round windows.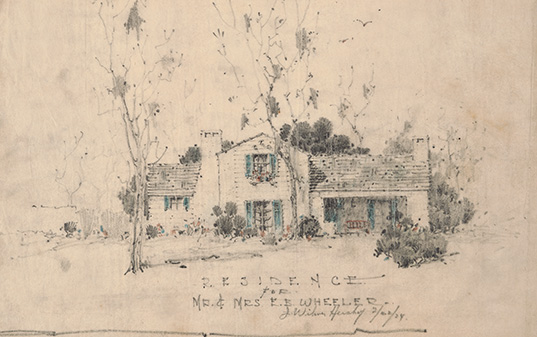 1924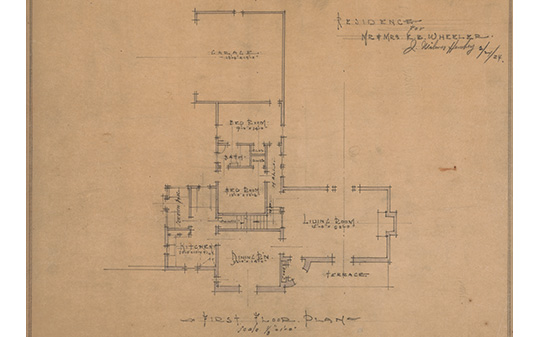 1924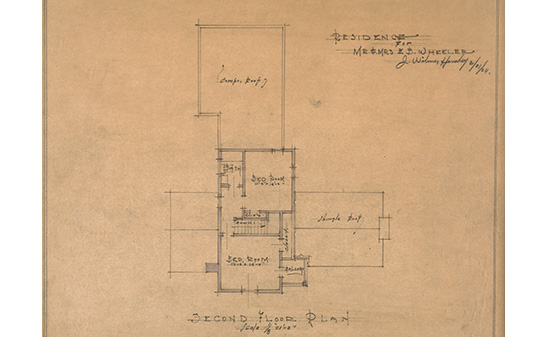 1924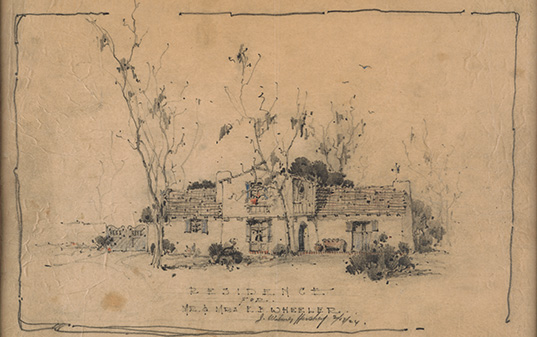 1924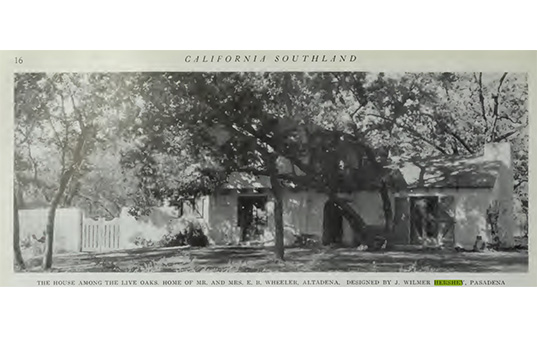 1924
E.B. Wheeler Residence

Altadena
This gracious home with an arched entryway, wooden balcony and wooden shutters placed the garage at the rear to avoid any clash between the old and new worlds.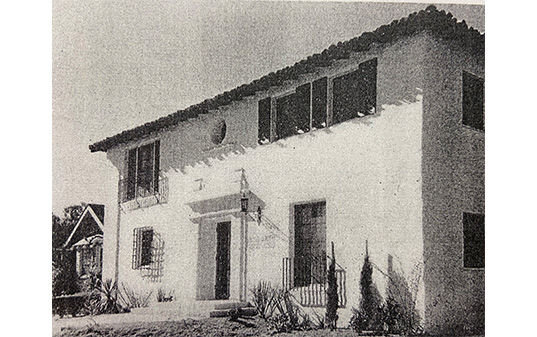 1925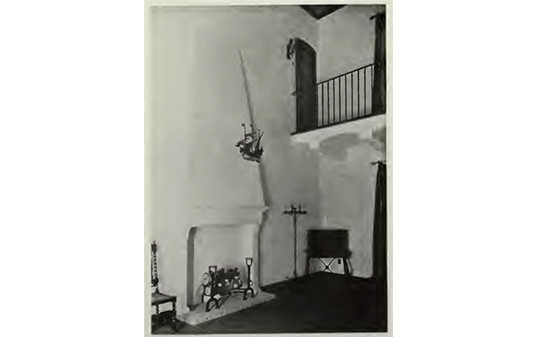 1925
Mira Monte Apartments

Pasadena
This elegant small apartment building features a charming lobby with staircase and faux fireplace.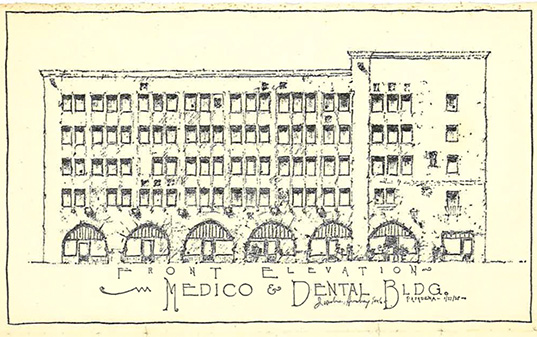 c. 1925-6
c. 1925-6
Medico-Dental Building

Pasadena
Never realized, this professional building for the Coast Holding Company featured Spanish Colonial Revival elements at the retail level.